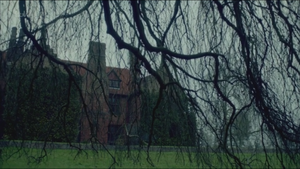 The
Jezequiel Compound
includes the house and grounds belonging to the Jezequiel family in
Jekyll and Hyde
.
The Jezequiel Compound is owned by the Jezequiel family - distant relatives of the Jekylls - and is passed down generationally to next of kin. It is guarded by the family, who are Black Dogs in the same way the Jekylls are Hydes. The house's family crypt contains a gateway to a demonic realm ruled by the "old god" Lord Trash. In the episode Black Dog, Robert Jekyll's battle with Brant Jezequiel causes a crack in the gateway, through which an incubus escapes.
Residents
Edit
Former Residents
Edit
Ad blocker interference detected!
Wikia is a free-to-use site that makes money from advertising. We have a modified experience for viewers using ad blockers

Wikia is not accessible if you've made further modifications. Remove the custom ad blocker rule(s) and the page will load as expected.